Ways to Give
Gifts received through June 30, 2024 will fund these "Rise Up" projects, each of which celebrates and supports a new thing that God is doing in His Kingdom through Alliance people. Each of us has the opportunity to Rise Up with daily prayers and a one-time or monthly gift.

• AFRICA – Pray for the equipping of a new team, the purchase of land, and the digging of a well. Goal: $20,000

• ASIA PACIFIC – Pray for six new workers who are being trained to enter full-time, cross-cultural ministry among unreached people groups. Goal: $10,000

• EUROPE – Pray for the leadership development and support of a new ministry couple in NE Germany. Goal: $25,000

• LATIN AMERICA – Pray for greater Kingdom impact for seven Alliance churches in three Central American countries. Goal: $14,000

• MIDDLE EAST & CENTRAL ASIA –
Pray for a new team launch and their ministry to widows and orphans. Goal: $15,000.
Pray for a new ministry to the deaf community. Goal: $8,000.

• UNITED STATES –
Pray for non-majority next generation leaders attending spiritual formation retreats. Goal: $25,000.
Pray for the new AW Leadership Scholarship recipients participating in leadership development. Goal: $5,000.
GOAL FOR ALL PROJECTS: $122,000
To make an online donation to these projects, click "DONATE NOW" below. You will be transferred to the C&MA's Alliance Women National Projects giving page. If you prefer to make a donation by mail, make your check payable to "The Alliance" and mail to: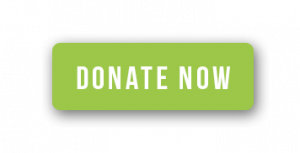 The Alliance
Attn: Donor Services
One Alliance Place
Reynoldsburg, OH 43068
Memo: Alliance Women National Projects
---