Uruguay Encounter Ministries: Myriam
God is my Companion, my Creator, my Everything. He accepts me just the way I am and gives me hope for a better life.
It hasn't always been this way for me. I experienced God's forgiveness because of my mother's death. All I felt was hatred toward the man who murdered her, until I began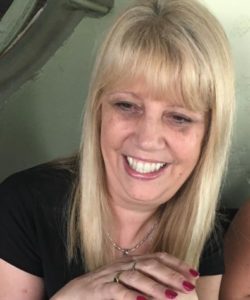 attending a small-group Bible study. I learned that God is love and that He forgives me. I never thought I was worthy of His love.
Now I know that He gave His Son to forgive us. I also learned that justice belongs to God, not to me. He forgives and punishes; it is not my responsibility. As a result, God removed the "backpack" full of unforgiveness and  pain I had been carrying around.
Before, I just thought about God when something bad happened, but now I talk to Him every day. I feel Him so close to me, and I have learned to trust Him in everything. He always comes through.
I wish that my friends – and all women in Uruguay – could experience His love, know His forgiveness, and know that He accepts all of us. I would like them to have faith in God and learn how to pray, because that is how we get closer to Him.
I would like us to be a community of faith that helps each other, despite our differences – that would make Uruguay a better place.
Pray for Alliance workers in Uruguay. They have created women's encounters designed to create access to the gospel. One encounter retreat could be as effective as a whole year of attempted meetings or get-togethers.
Thank you, Alliance Women, for your prayers for these beautiful women. Thank you for your financial support of this project. Giving instructions can be found here.