UPDATE: Ina-Inakay, one of our recent mission projects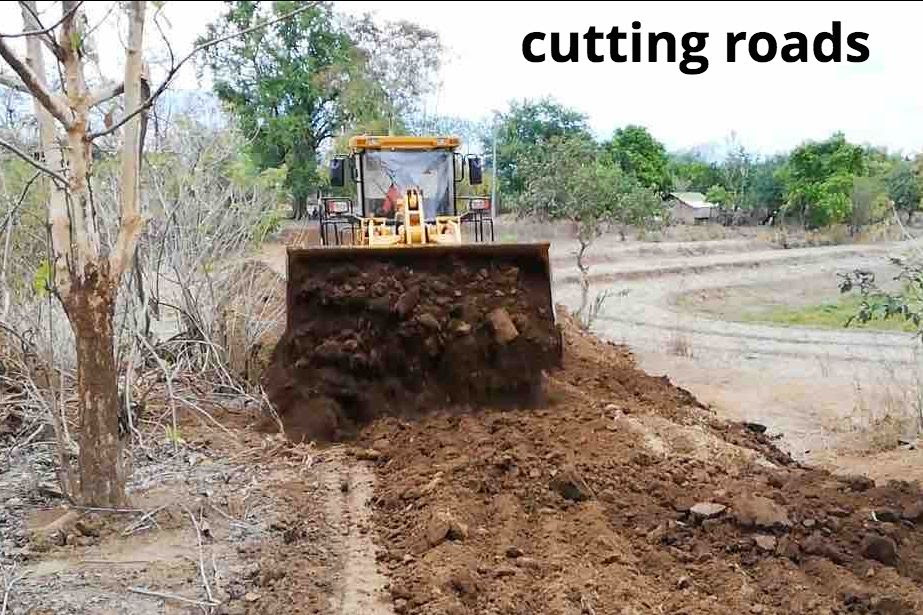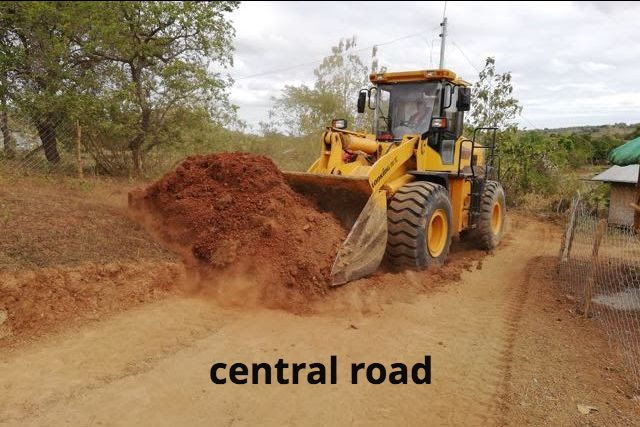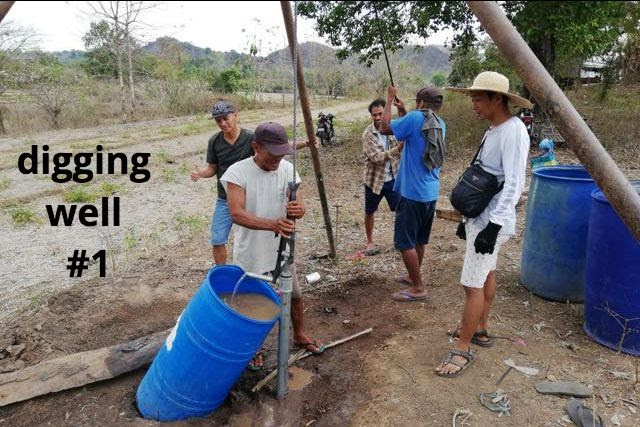 Where are you now with the farm land for ladies released from prison and in need of a safe home? Is the place liveable?" A great question with a solid answer! "We're on the way now to making it a welcoming and loving home!" We've set up temporary housing in bamboo prefab houses and bathrooms now with sinks and a kitchen. Our first lady arrives at our new site within a few weeks.
The end of January we rented a payloader to cut out roads and a pond basin for irrigation and maybe fish. Our most recent project is developing an area for 1,000 green lime seedlings which after a year and a half will produce limes every 10 days for great sustainability of the project. We had two wells dug, are now fencing the green lime area to keep out goats (they love eating all things leafy!), measuring out where each seedling will go, and are building hollow block boxes to contain them and the vermisoil they will be planted in.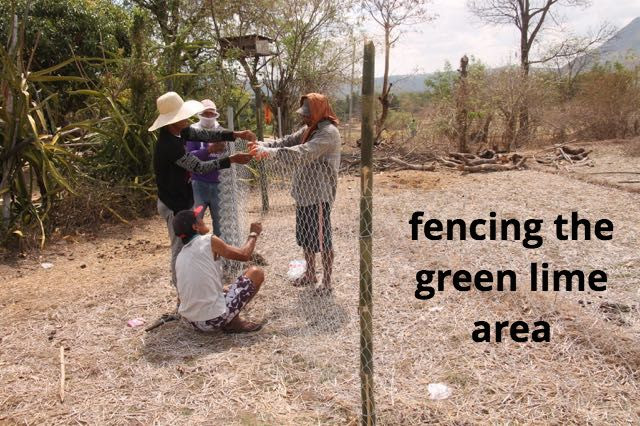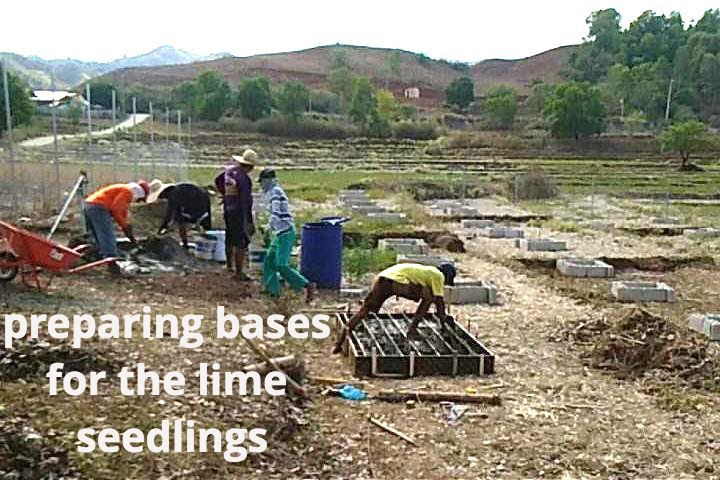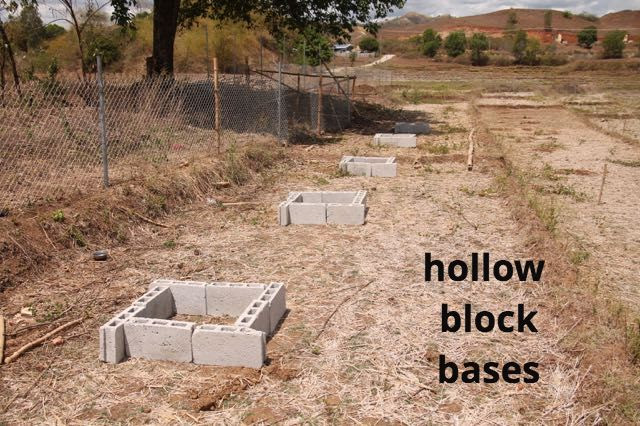 Let's move back a bit in where we are. Earlier in January someone asked us an unusual question. "Would you be interested in a solar to electric power generating plant?" "Of course we would!" was our response. We would have to pay quite a bit anyway to string electric wires close to a mile to the site as well as buy electrical posts plus more yet for electrical company hookup costs. A generous donor is having a generator plant built into a 40 foot container, solar panels and all, to be shipped to us – ready to be plugged in upon arrival. Think of it. We will be able to cut out the cost of electricity for the project here in a country rating among the highest in Asia in electrical costs. Talk about boosting sustainability!! We will be able to use electric rather than diesel pumps to draw water from the ground during the dry season, allowing for more than one planting of rice and vegetables a year! And, we will be able to put refrigerators in the kitchens. But, here's the catch. It's our responsibility to pay the 12% value added tax assessed on all goods made or assembled in the Philippines as well as imported from abroad. We also need funding to cover trucking fees to the farm site, the lesser customs agent fees, a base for the solar container and a security fence around it. We're facing approximately $11,000 that we must come up with by May to make this a reality. Would you be willing to help make this part of the project a reality? You can do so through the info in this link.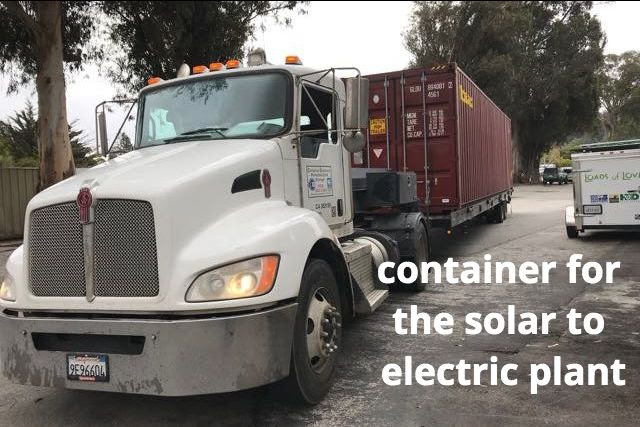 Beyond our immediate funding needs for the solar powered electric generating plant, we need the following for other site developments.
1. rice planting this May and harvest in October: $5,500 (includes seedlings, organic fertilizers, labor, diesel for tractor, harvesting, hauling and storing). We're sustainable after that!
2. a trellis system for vegetable vines (cement, sand, gravel, piping, welding rods, labor and seedlings): $4,300. We're sustainable after that!
3. a tractor and basic implements for our inmates' farm and sugar cane fields: $28,000 ($12,500 has come in! – $13,500 to go)
4. two hand-roto rooter tractors for areas hard to reach with a conventional tractor: $1,500 for two used ones
5. composting area for organic fertilizer: $5,500
6. six wells, housing, and hosing for watering rice and vegetables during the dry season: $9,000
7. eight 3-phase electric pumps to draw water from eight wells on the site: $3,850
8. sheds for equipment and harvested crops: $10,000
9. an office required by the Philippine government (a bamboo prefab house and office supplies): $1,300
10. two duplexes (permanent housing) for released inmate clients: $40,000 each ($80,000)
You can click here for information on how you can make a lasting difference in the lives of women needing God's love, hope, and a future by partnering in the above needs as well as by providing educational scholarships and mentoring for their children.
We appreciate so much the generosity of so many of you in making possible our ministry here in the Philippines over the years. We couldn't have an impact on the people of Asia without your regular and sometimes occasional support.Donor info link on how to continue serving God with us here in Asia via our personal support. Despite the large amount of needs for this farm project, God has been faithful in providing that which is needed at just the right time. We're confident He will do so here as well in whatever way He chooses. Our most crucial necessity at the time remains in the approximately $11,000 needed by May (just a couple of weeks away) to bring the solar-electrical generating plant into the country.
In His love,