The maternity home has officially opened!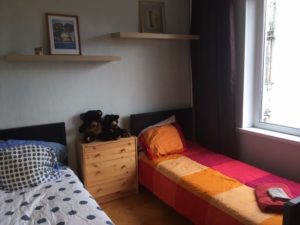 November 2019 was a month of cleaning, painting, and assembling furniture for the new maternity home. Maddie, our director, worked hard with several others to hurry the remodeling work since we expected our first potential resident, Alina*, to give birth around November 14. Rejoice with us in God's goodness as the home was fully operational by November 18!
Yet those first days of operations ended up being somewhat tension filled. Just after giving birth to her baby girl, Alina came within minutes of giving up her daughter (illegally) to strangers. However, the Holy Spirit gave Maddie discernment to warn Alina about the potential consequences.
Because of the prayers of many, Alina changed her mind and asked to be brought to the maternity home. Teammates hurried to pick her up on the outskirts of the city, where she had been living with a kind family, who had taken her in.
Before our team arrived, Alina paced the street for several hours in the cold with her baby. At the same time, the couple that had come to take the baby were just hundreds of feet away, awaiting Alina's return so she would give her newborn to them.
Once the team brought Alina back to the maternity home, Maddie and others worked closely with her; she responded well to the love and care she received. While meeting with a counselor, Alina was able to discuss deeper emotional issues and hear about the hope and love God has for her. During her first full day living in the home, a short-term team of three ladies from Minnesota taught Alina some new sewing skills. They also led a seminar on trauma-informed care for many of our volunteers and then sewed new kitchen curtains for the apartment. Their week of ministry was a true blessing!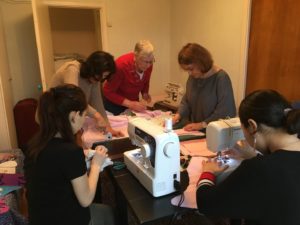 After staying in the maternity home for just two weeks, Alina chose to go live with her sister, who has recently moved to our city. Although she was only with us for a short time, we are praying that we will continue having the opportunity to speak into Alina's life in the coming weeks and months.
 Thank you, Alliance Women, for your prayer support and financial help for the maternity home. The spiritual battle is still raging strong, yet we have a renewed sense of hope.
*Name changed