Stories from the Field – CAMA Orphan Project
by Mau Le
Alliance international worker with CAMA Vietnam
Ngoc contracted the HIV virus during childbirth. She never knew her father, who passed away from HIV-related causes when she was three months old. Ngoc and her mother live in an old storage shed on the corner of their extended family's garden; meanwhile, Ngoc's older sister, who is not HIV-positive, lives on the property with the relatives in their larger home. Sometimes Ngoc is envious of her sister because she's healthy and lives happily with other family members.
Ngoc's mother does farm work and other hard labor to earn a meager living for her and her daughter. But she is unable to hold a long-term job because of the wearing side effects from her HIV-medication. Everyone in Ngoc's life is afraid to have close contact with her. She feels rejected and unloved, abandoned by her family and community, and often asks why people hate her and her mother. At school, teachers and students keep their distance from Ngoc. She wishes that her extended family and her sister would play with her.
Only Ngoc's mother loves and nurtures her. But when her mom is too sick to care for either her daughter or herself, no one wants to help.
Today, Ngoc experiences love and care from CAMA staff. "I thank them for loving me, giving me a lot of hugs, praying for my and my mother's health, and financially supporting me so I am able to continue school and have food to eat monthly," she often tells us. "I pray that God continues to give me and my mother good health. I want to study medicine so I can help HIV patients."
*Name changed
Stories from the Field highlight the ministries that the Women of the Alliance have chosen to support.  For more info visit https://www.greatcommissionwomen.org/resource/more2/
UPDATE: Ina-Inakay, one of our recent mission projects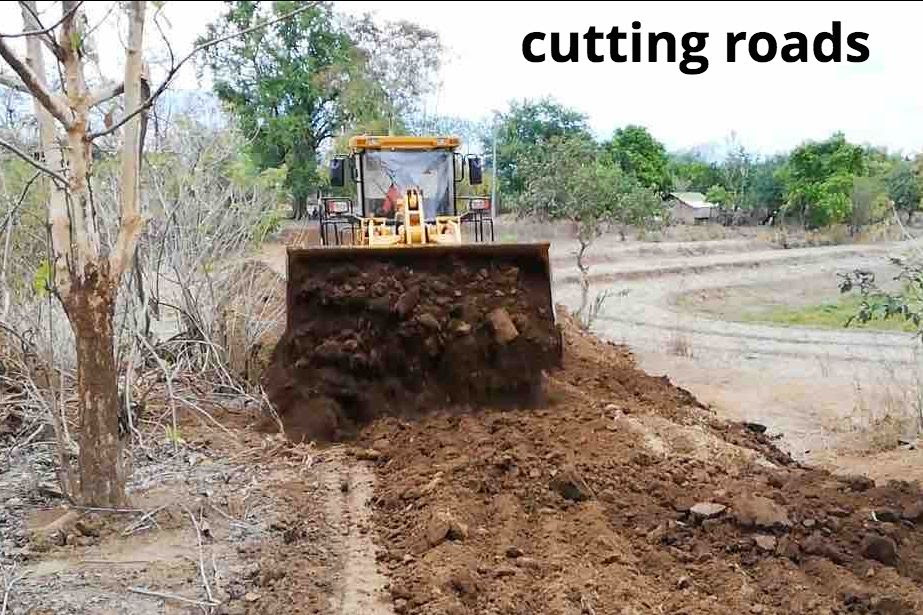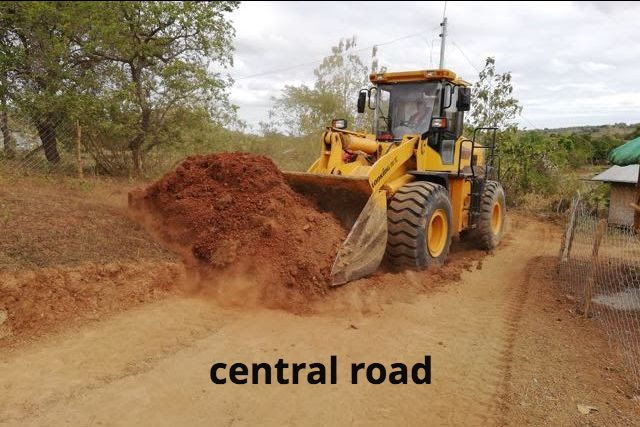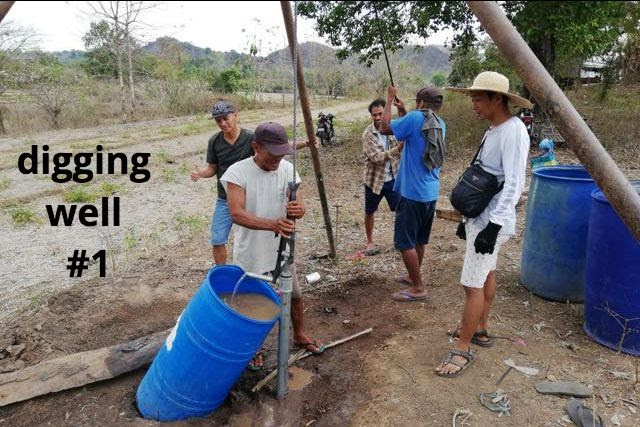 Where are you now with the farm land for ladies released from prison and in need of a safe home? Is the place liveable?" A great question with a solid answer! "We're on the way now to making it a welcoming and loving home!" We've set up temporary housing in bamboo prefab houses and bathrooms now with sinks and a kitchen. Our first lady arrives at our new site within a few weeks.
The end of January we rented a payloader to cut out roads and a pond basin for irrigation and maybe fish. Our most recent project is developing an area for 1,000 green lime seedlings which after a year and a half will produce limes every 10 days for great sustainability of the project. We had two wells dug, are now fencing the green lime area to keep out goats (they love eating all things leafy!), measuring out where each seedling will go, and are building hollow block boxes to contain them and the vermisoil they will be planted in.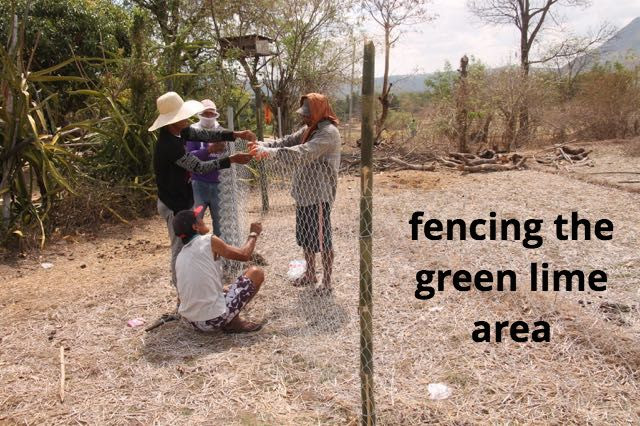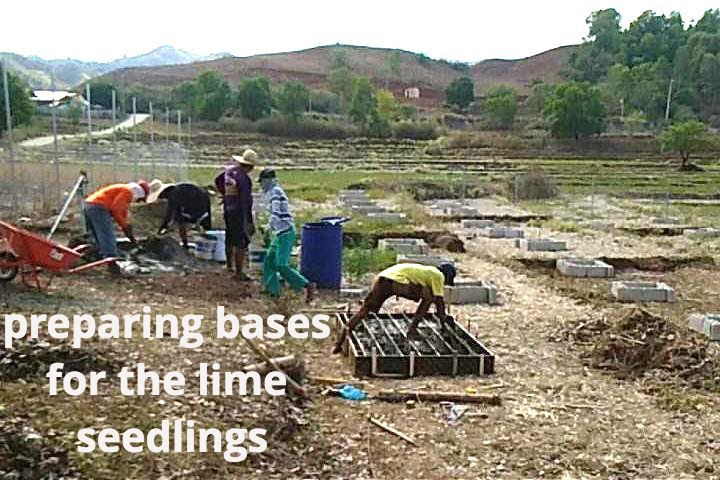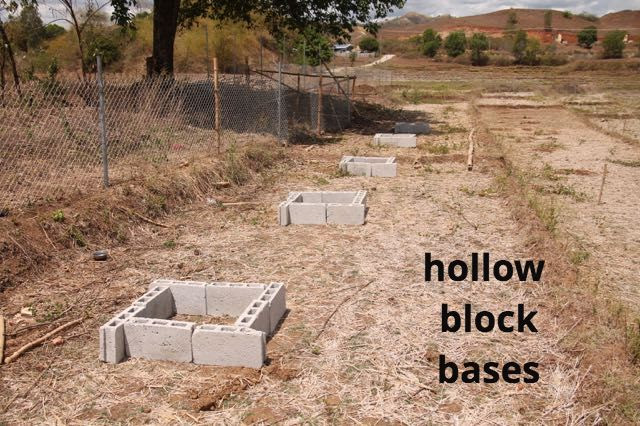 Let's move back a bit in where we are. Earlier in January someone asked us an unusual question. "Would you be interested in a solar to electric power generating plant?" "Of course we would!" was our response. We would have to pay quite a bit anyway to string electric wires close to a mile to the site as well as buy electrical posts plus more yet for electrical company hookup costs. A generous donor is having a generator plant built into a 40 foot container, solar panels and all, to be shipped to us – ready to be plugged in upon arrival. Think of it. We will be able to cut out the cost of electricity for the project here in a country rating among the highest in Asia in electrical costs. Talk about boosting sustainability!! We will be able to use electric rather than diesel pumps to draw water from the ground during the dry season, allowing for more than one planting of rice and vegetables a year! And, we will be able to put refrigerators in the kitchens. But, here's the catch. It's our responsibility to pay the 12% value added tax assessed on all goods made or assembled in the Philippines as well as imported from abroad. We also need funding to cover trucking fees to the farm site, the lesser customs agent fees, a base for the solar container and a security fence around it. We're facing approximately $11,000 that we must come up with by May to make this a reality. Would you be willing to help make this part of the project a reality? You can do so through the info in this link.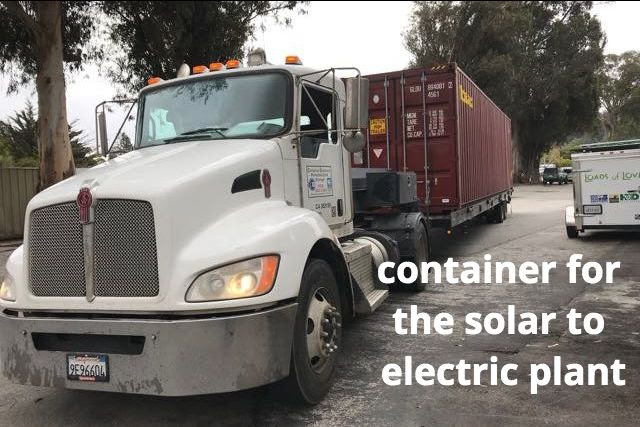 Beyond our immediate funding needs for the solar powered electric generating plant, we need the following for other site developments.
1. rice planting this May and harvest in October: $5,500 (includes seedlings, organic fertilizers, labor, diesel for tractor, harvesting, hauling and storing). We're sustainable after that!
2. a trellis system for vegetable vines (cement, sand, gravel, piping, welding rods, labor and seedlings): $4,300. We're sustainable after that!
3. a tractor and basic implements for our inmates' farm and sugar cane fields: $28,000 ($12,500 has come in! – $13,500 to go)
4. two hand-roto rooter tractors for areas hard to reach with a conventional tractor: $1,500 for two used ones
5. composting area for organic fertilizer: $5,500
6. six wells, housing, and hosing for watering rice and vegetables during the dry season: $9,000
7. eight 3-phase electric pumps to draw water from eight wells on the site: $3,850
8. sheds for equipment and harvested crops: $10,000
9. an office required by the Philippine government (a bamboo prefab house and office supplies): $1,300
10. two duplexes (permanent housing) for released inmate clients: $40,000 each ($80,000)
You can click here for information on how you can make a lasting difference in the lives of women needing God's love, hope, and a future by partnering in the above needs as well as by providing educational scholarships and mentoring for their children.
We appreciate so much the generosity of so many of you in making possible our ministry here in the Philippines over the years. We couldn't have an impact on the people of Asia without your regular and sometimes occasional support.Donor info link on how to continue serving God with us here in Asia via our personal support. Despite the large amount of needs for this farm project, God has been faithful in providing that which is needed at just the right time. We're confident He will do so here as well in whatever way He chooses. Our most crucial necessity at the time remains in the approximately $11,000 needed by May (just a couple of weeks away) to bring the solar-electrical generating plant into the country.
In His love,

Stories from the Field: Crisis Pregnancy Center Eastern Europe
Gloria
Our shelter director, Maddie, received a phone call last month from a woman who works outside of our city assisting females in crisis. "I don't know the culture of migrant women, or how to help them," she told Maddie. "But there's a migrant lady here in great need. I've heard of your ministry to women like her; can you come and help?"
So Maddie went to meet "Gloria," whose situation encapsulates the reason we are starting our Crisis Pregnancy Shelter.
At age 14, Gloria was given to a man in marriage in her home country—she was her husband's fourth wife. He brought her to our city, and then abandoned her, leaving her pregnant and alone. When her baby was born, she was taken to an orphanage because Gloria had no means to care for her.
God brought some local believers into Gloria's life who helped her find housing. They also assisted her in obtaining legal custody of her daughter, who was a toddler at the time. But when Maddie met with Gloria, this young mom still had no resources, little grasp of the local language, and no means to support herself. She was also pregnant again and deeply concerned that her unborn child might also be placed in an orphanage—not a safe option in this case.
Maddie showered Gloria with hope and love, providing her warm clothing, a listening ear, understanding from years of experience with women in similar situations, and the good news. The young mom heard all of this for the first time in her heart language and was overwhelmed. Although she was resistant to the idea of needing a Savior, Gloria begged Maddie to keep visiting her. She then asked the circle of local believers to tell her more about their faith.
Our women's shelter team interceded for Maddie during her visit with Gloria. When she returned, they got to work, gathering more items that Gloria needed: a stroller, a used phone, baby clothes, and manicure tools, the latter of which Gloria hopes to use to earn an income.
But Gloria's most urgent need—safe housing where she can continue to learn and receive support—isn't something we can offer yet. We hope we can soon! In the meantime, we are helping Gloria as much as we can, including talking with her about her options. We will continue connecting with and supporting Gloria and her little family, always pointing them to our only true hope—Jesus.
Stories from the Field highlight the ministries that the Women of the Alliance have chosen to support.  For more info visit https://www.greatcommissionwomen.org/resource/more2/
Stories from the Field: Santidougou Widows Center
A Missed Opportunity
by Esther Shaeffer,
International worker in Burkina Faso
We first met this deaf young woman while she was still attending school. She connected with us right away and would often come by the house to visit, bring friends, But our conversations never went real far.
After she finished sixth grade, there was no further possibility for her to attend school. She didn't seem to have any direction for her life. She helped out some at the deaf school with the younger children, would meet with other deaf young people, but couldn't quite find her place. Her visits to us became less frequent. Sometimes I would stop by a shop in town where deaf young people would hang out and drink tea, but she was rarely there. When I would ask about her, others would give me the "she's ok" sign.
After a few years had gone by, I was visiting at the deaf school one day and the director said to me that she was there. I found her talking with others in the school cookhouse and saw that she was obviously pregnant. A few months later, she brought her baby for me to see. I asked her what her plans were for herself and her baby and she just shrugged her shoulders. I then went back to the director and we talked at length about the risk that these young women have for being used and often abused by others because of their lack of practical skills that would enable them to have direction and a way to earn money. We began to look into some possibilities and thought that sewing would be a good option for older girls that had finished their sixth grade education.
It seems too late for the young girl that we befriended years ago, who now has two children and no prospects of work or marriage. But for other deaf young women, we are determined to give them an opportunity to be learning a practical skill that will give their life some direction.
As believers we have an obligation to the society where we are living. To give young women skills so that they can find jobs, benefits the young women and also the society. We have found this to be crucial in the deaf community.